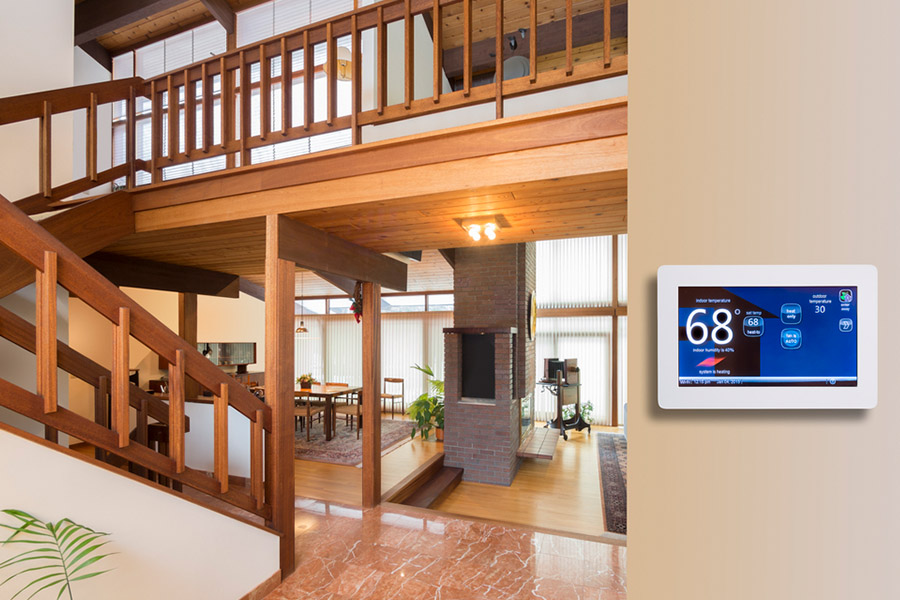 Does It Make Sense To Install A Smart Thermostat In Lansing?
The latest smart thermostats have advanced well past the point of being just a simple dial or switch for adjusting your home's comfort levels. If you think now might be the right time to install a smart thermostat in Lansing, you will get much more comfort with much less work. Featuring wireless connectivity, sensors for multiple rooms, and integration into your home automation network, these innovative controls will reduce utility bills and improve your home's overall comfort and safety.
What Is A Smart Thermostat In Lansing?
After your install a, your smart thermostat will operate in a comparable fashion as your previous model in the sense of standard usability. The style will likely be a bit more elegant, but you'll have the same ability to see the current temperature. You'll still have the chance to raise and lower the temperature directly at the unit, and it continues to allow you to quickly adjust settings for heat, cool, and fan.
However, when you install a smart thermostat in Lansing, you will benefit from a whole host of advanced possibilities. That's because the device is wirelessly linked into a greater network, like an AI assistant or your comprehensive home security. With a central interface or cell phone app, you can program your smart thermostat to alter the temperature by itself at specified times or to react to different stimuli. The result is a house that is more energy conscious and comfortable.
Reasons To Install A Smart Thermostat in Lansing
There are various justifications for switching from your standard unit to a smart thermostat:
● Easy control with a mobile app. Manage the thermostat remotely with a cell phone app such as ADT Control. Does it feel stuffy while you're struggling to get some rest? You can easily access the app and adjust the A/C from your bed. You can also check on your house's temperature readings when on holiday with family, and tweak the temp to reduce energy usage if nobody's there.
● Create smart schedules. Your smart thermostat gives you the ability to use smart schedules for your HVAC system. Set various temperature adjustments to best fit your lifestyle. Reduce the heat when it's time to go to bed, then bring it back up about an hour before you arise. Or devise heating or cooling scenes for specific occasions -- like a scene for when you're hosting a party or another for when you have a fire going in the winter.
● Reduce energy consumption by using automation. A great benefit of smart thermostats is that they save money on utility costs. Because you can easily alter comfort levels as needed due to the season, weather events, or specific times of the day. There's no need to waste money cooling and heating an empty house. In addition, by programming schedules, your thermostat adjusts itself. A range of energy providers even extend rebates and savings programs on select models.
● Use vocal directives to control your home. If you decide to install a smart thermostat in Lansing, you also have the opportunity to program it to function with a smart speaker device from Amazon or Google. This allows you to manipulate your home's comfort through simple spoken commands.
● Link your thermostat to various home automation devices. In the event your smart thermostat is part of an overall home defense package, you can join all your devices together. This could help keep your home safe from environmental emergencies. For instance, you can direct your thermostat to activate the HVAC fan if your fire alarms sense excess heat.
Get A Smart Thermostat In Lansing Today
When your old thermostat fails to satisfy your energy reduction and comfort demands, you should consider upgrading to an innovative smart model. These wirelessly connected components are sleek, easy to use, and offer substantial financial savings in the long run. You stand to reap the most benefit when you connect it with a modern home protection package. Reach out to us today at (517) 295-3112 or complete the following form to inquire about your smart thermostat in Lansing.
Communities Served Around Lansing By Secure24 Your Local ADT Authorized Dealer