Lansing Motion Sensors Offer An Extra Layer of Protection
You can think of motion sensors as an essential component of your home's security. The way motion detectors in Lansing operate is uncomplicated -- they sense human motion and notify your alarm. But did you know that these tools do more than bolster your home's defense? They can also add energy savings and convenience to your daily routine.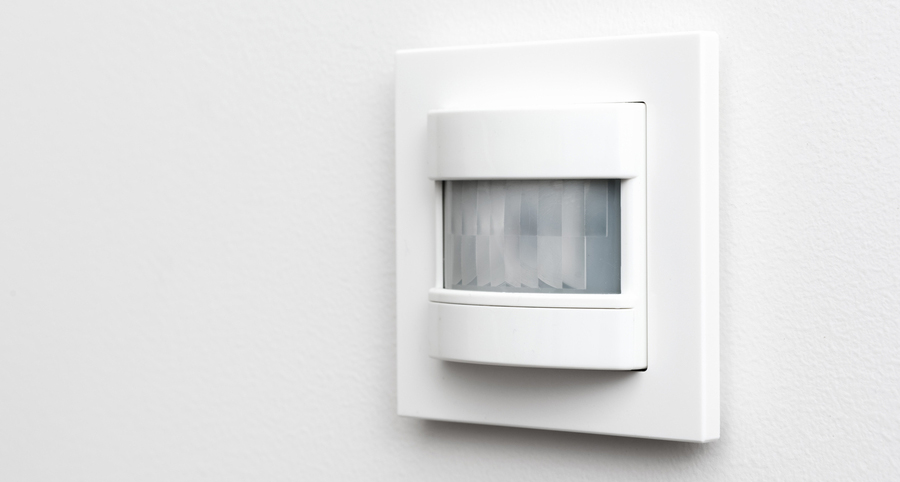 Motion Sensors Are A Critical Aspect Of A Robust Home Security System
If you think you'll need a lot of motion sensors to appropriately protect your property, think again. In fact, a single sensor will discern action in an area as big as 35 by 40 feet. Depending on the size of your home and your distinct preferences, you may only need a couple of sensors. These versatile items integrate with other instruments and are able to be configured to do these tasks:
Whether you're looking to to switch on smart lights, deliver updates, or contact your monitoring team, your motion sensors can be integrated in the exact manner you would like. If activity is detected, a communication is sent to ADT Command, your home's control panel. This powerful interface will then take the specific steps you have put in place.
Boost Your Convenience And Lower Energy Expenses With Lansing Motion Sensors
Lansing motion sensors are certainly beneficial to your home's protection, but they can do a good deal more. Imagine rising from bed in the early hours to go peek in on your little ones and having the hallway lights automatically activate. Additionally, you are able to reduce energy bills by having smart lights automatically turn off when activity is no longer identified in an area. Along with halls and common areas like family rooms, you may also place sensors in spots where you stow important items, such as a storage area or basement.
Pet Immunity Aids in Preventing False Alarms
Your ADT motion sensors in Lansing help you avoid false alarms by using pet immunity. This beneficial technology allows you to adjust sensitivity levels so your pets less than 60 pounds won't trigger the alarm. Simply let your skilled ADT representative know exactly how you want your motion sensor set up. If you choose ADT, you won't have to worry about your alarm sounding every time your dog strolls past.
Further Details of ADT Motion Sensors in Lansing
If you wish to have additional specs, check out the following:
Transmission range of 300 feet
You can expect a battery to last five years. You can get alerts when batteries need to be replaced
Messaging with ADT Command hub are secured with 128-bit AES encryption
Functions on customary 2.4 GHz frequency for easy compatibility
ADT packages come with one motion sensor but you are able to customize your system however you see fit. You may choose wired and wireless options contingent on the sort of system you have.
Get Motion Sensors With Your Lansing Home Security System
Get the complete defense your family deserves with an ADT home security system in Lansing from Secure24 Alarm Systems. Smart tools like motion sensors will keep your residence protected whether you're at home or not. If you would like to speak with security professionals, contact (517) 295-3112 or fill out the form on this page.
Communities Served Around Lansing By Secure24 Your Local ADT Authorized Dealer